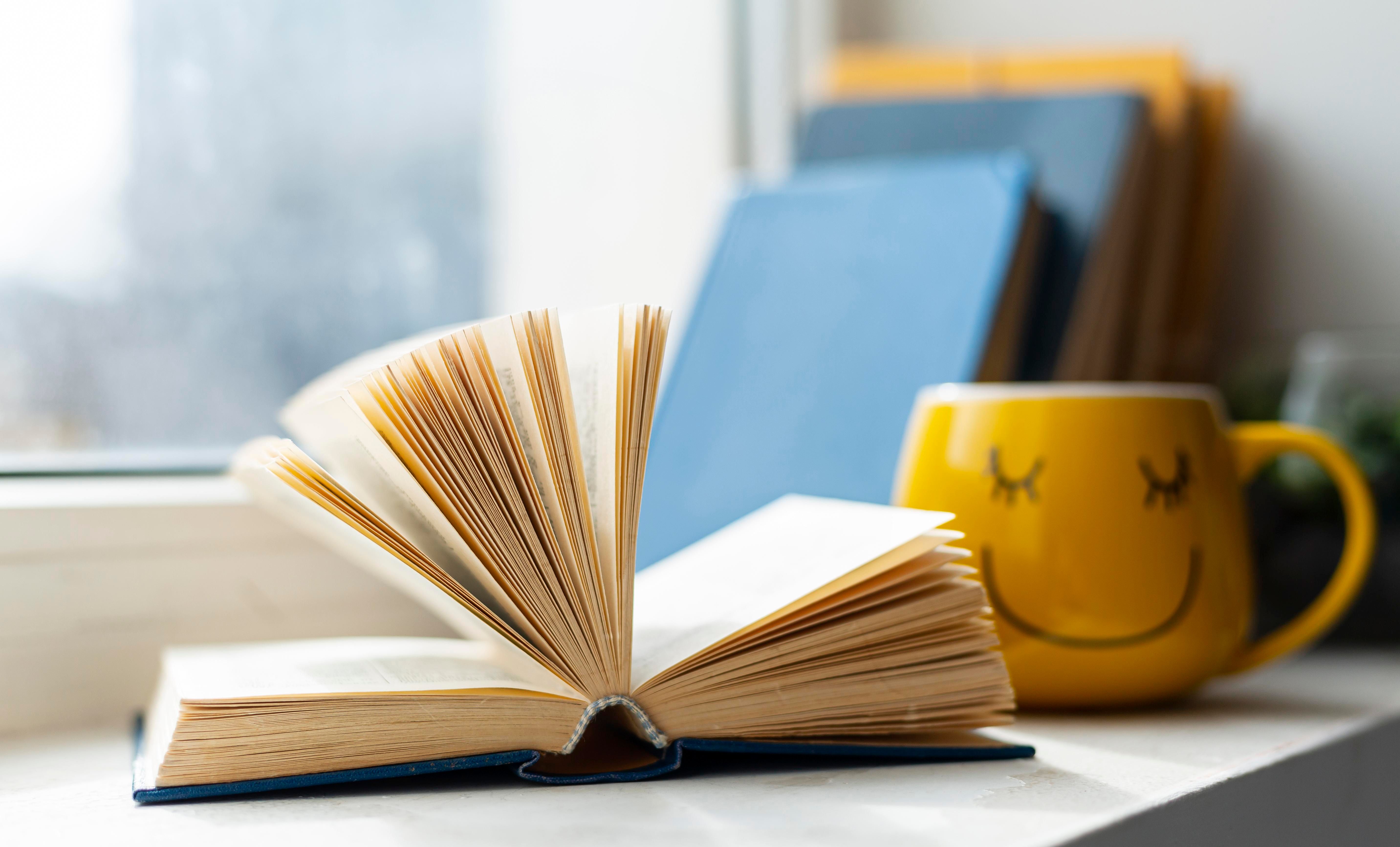 Looking for something to read? Here are a few of the top new book releases we recommend. 
Cocktail Time! By Paul Feig (Hardcover) 
From Paul Feig, the director of "Bridesmaids", "A Simple Favor" and "Spy", a clever collection of cocktail recipes, essays about drinks, parties and great conversations with friends. BUY HERE.
Desert Star By Michael Connelly (Hardcover) 
LAPD detective Ren e Ballard and Harry Bosch work together to hunt the killer who is Bosch's "white wale", a man responsible for the murder of an entire family. BUY HERE.
The Stories We Tell By Janna Gaines (Hardcover) 
In her first solo memoir, Fixer Upper star Joanna Gaines invites us on an authentic and deeply vulnerable journey into her story, guiding us to release the weights that hold us back so we may live and share our story in truth. BUY HERE.
Anywhere You Run By Wanda M. Morris (Hardcover & Paperback) 
The gripping tale of two Black sisters on the run in the 1960's south being chased by a man paid to track them down written by the best-selling author of "All Her Little Secrets". BUY HERE.
The Silmarillion By J.R.R. Tolkien (Hardcover) 
For the first time ever, a very special edition of the forerunner to The Lord of the Rings, illustrated throughout in color by J.R.R. Tolkien himself and with the complete text printed in two colors. BUY HERE.
All About Me! By Mel Brooks (Paperback) 
At 95, the legendary Mel Brooks continues to set the standard for comedy across television, film and the stage. Now he shares his story for the first time in "a wonderful additional to  a seminal career" (San Francisco Chronicle), "infused with nostalgia and his singular hilarity" (Parade). BUY HERE.
Dickens and Prince: A Particular Kind of Genius By Nick Hornby (Hardcover 
"High Fidelity" author Nick Hornby's entertaining new book about the many notable similarities between celebrated Victorian author Charles Dickens and the late great rock star Prince. BUY HERE.
Cursed By Marissa Meyer (Hardcover) 
#1 New York Times Best Selling Young Adult author Marissa Meyer brings the haunting fairytale-inspired Gilded duology to a thrilling conclusion that will have fans – old and new – spinning. BUY HERE.
Number One Is Walking: My Life in the Movies and Other Diversions (Hardcover)
Comedian Steve Martin takes a look back at his legendary career in film with behind-the-scenes stories from his movie sets. Also, features illustrations by New Yorker cartoonist Harry Bliss. BUY HERE.
You'd Be Home Now (Paperback) 
"Girl in Pieces" author Kathleen Glasgow's stunning new novel that Vanity Fair calls "impossibly moving" and "suffused with light". It's a raw, deeply personal story, about a teenage girl who struggles to find herself amidst the fallout of her brother's addiction in a town ravaged by the opioid crisis. BUY HERE.
The Sea Wolves By Clive Sussler (Hardcover) 
Detective Isaac Bell battles foreign spies, German U-boats, and an old nemesis to capture a secret technology that could alter the outcome of World War I in the latest adventure in the #1 New York Times bestselling series from Clive Cussler. BUY HERE.
Pic designed by www.freepik.com.