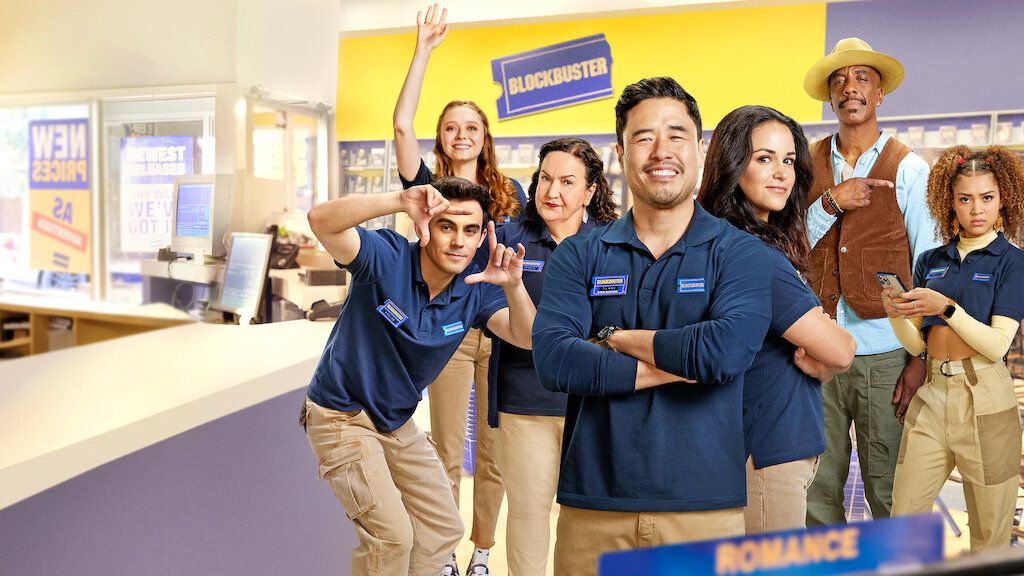 Here's what's new to watch this week at home and in theaters. 
Netflix: November 1st Gabby's Dollhouse: Season 6; The Takeover, Attack on Finland, The Bad Guys, The Bodyguard, Dennis the Menace, Dolphin Tale, Key & Peele: Season 1-3, The Legend of Zorro, The Little Rascals, The Little Rascals Save the Day, Man on a Ledge, The Mask of Zorro, Mile 22, Moneyball, Notting Hill, Oblivion, The Pink Panther 1 & 2, Still Alice, Think Like a Man, Top Gear: Season 31, Training Day, Up in the Air; November 2nd The Final Score, Young Royals: Season 2, Killer Sally; November 3rd Blockbuster. 
Also, The Dragon Prince: Season 4, Panayotis Pascot: Almost; November 4th Buying Beverly Hills, Ẹlẹṣin Ọba: The King's Horseman, Enola Holmes 2, The Fabulous, Lookism, Manifest: Season 4 Part 1; November 4th Bleach: Thousand-Year Blood War: Series Premiere, All I Want For Christmas, Christmas on Repeat, Good Neighbor, Menorah In The Middle, My Christmas Fiancé, Santa Games; November 5th Orgasm Inc: The Story of OneTaste; November 6th Captain Phillips; November 7th Deepa & Anoop: Season 2. 
Hulu: November 1st God Forbid: The Sex Scandal That Brought Down a Dynasty; November 3rd Dreaming Walls. 
Prime: November 4th El Presidente: The Corruption Game: Season 2 and My Policeman. 
HBO Max: November 3rd Max Original Premiere Chris Redd: Why Am I Like This?, Max Original Premiere Low Country: The Murdaugh Dynasty, Max Original Premiere My Sesame Street Friends: Season 3, Max Original Premiere Sesame Street: Season 53, Max Original Titans: Season 4. 
Also, November 4th Magnolia Table with Joanna Gaines: Season 7; November 5th Bugs Bunny Builders: Season 1B. 
Disney+: November 2ndAirport Security: Seasons 1-3, Cesar Millan: Better Human Better Dog: Season 2, Critter Fixers: Country Vets: Season 4, Dino Ranch: Season 2, Locked Up Abroad: Season 3 – 11, To Catch a Smuggler: Season 1-3, Donna Hay Christmas, Andor: Episode 9, The Mighty Ducks: Game Changers – Episode 206 "Twigs", The Mysterious Benedict Society – Episode 203 "A Gold Bar in Fort Knox", Sumo Do, Sumo Don't! – Episode 3; November 3rd Marvel Studios' Assembled: The Making of She-Hulk: Attorney at Law; November 4th The Gift, Ocean's Breath, Saving Notre Dame, Shortsgiving, Director by Night, Marvel Studios Legends – "King T'challa," "Princess Shuri," "The Dora Milaje"; November 7th Dancing with the Stars – Episode 9 (Live). 
Discovery+: November 1st Mary McCartney Serves It Up; November 3rd Tut's Lost City Revealed; November 7th Inside the Heist. 
Paramount+: November 1st Flowers in the Attic: The Origin; November 5th Monster High: The Animated Series. 
Apple TV: November 4thThe Mosquito Coast: Season 2, Spirited and Causeway. 
Theaters: The Banshees of Inisherin, Armageddon Time, One Piece Film: Red, and Good Night Oppy.