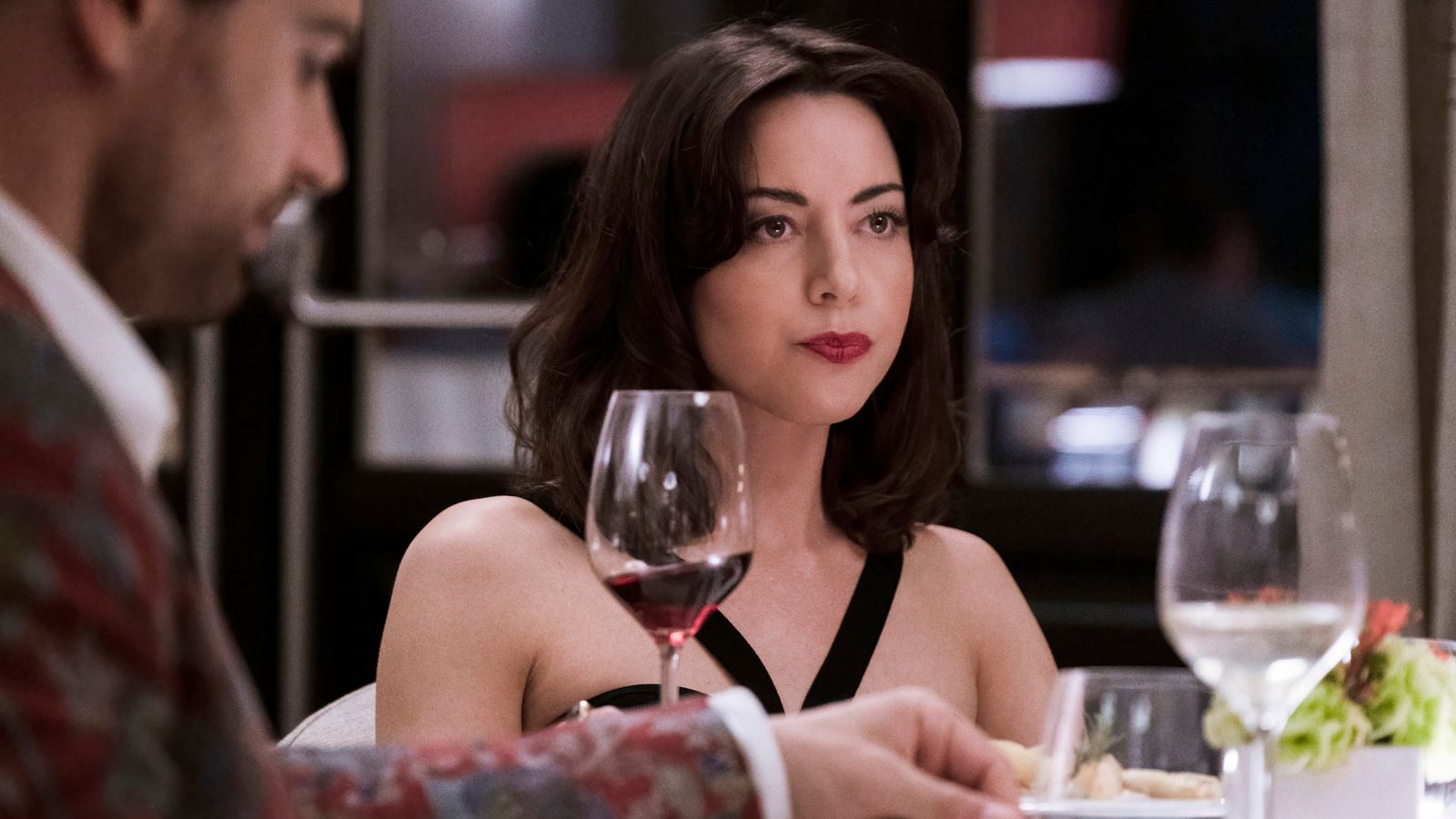 Written by: Gabby Ray
At home and in theaters, here's what's new to watch this week.
Netflix: October 25th Netflix Family Barbie Epic Road Trip, Blade of the 47 Ronin Fortune, Netflix Comedy Feimster: Good Fortune, Netflix Series Guillermo Del Toro's Cabinet of Curiosities, Netflix Series Unsolved Mysteries: Volume 3; October 26th Netflix Documentary Fugitive: The Curious Case of Carlos Ghosn, Netflix Film Hellhole, Netflix Series Love Is Blind: Season 3, Netflix Film Robbing Mussolini, Netflix Film The Good Nurse; October 27th Netflix Film Cici, Netflix Family Daniel Spellbound, Netflix Series Dubai Bling, Netflix Documentary Earthstorm, Netflix Family Family Reunion: Part 5, Hotel Transylvania 2, Netflix Anime Romantic Killer; October 28th Netflix Film All Quiet on the Western Front.
Also, Netflix Series Big Mouth: Season 6, Netflix Series Drink Masters, Netflix Documentary I Am A Stalker, Netflix Series If Only, Netflix Documentary My Encounter with Evil, Netflix Series The Bastard Son & The Devil Himself, Netflix Film Wendell & Wild, Netflix Film Wild is the Wind; October 29th Netflix Series Deadwind: Season 3.
Hulu: October 25th The French Dispatch; October 29th Clean; October 31st The Way Way Back and Crimes of the Future.
Prime: October 28th Downton Abbey: A New Era, Amazon Original Movie Run Sweetheart Run.
Also, Amazon Original Series The Devil's Hour; October 31st Unhuman and Freevee Original Series UNINTERRUPTED's Top Class: The Life and Times of the Sierra Canyon Trailblazers: Season 3.
HBO Max: October 26th Documentary Premiere A Tree of Life: The Pittsburgh Synagogue Shooting; October 28th Max Original Garcia!: Season 1 Premiere; October 30th The Lost Kitchen: Season 3, and The White Lotus: Season 2 Premiere.
Disney+: October 26th Disney+ Original Andor: Episode 8, Disney+ Original Star Wars: Tales of the Jedi, Disney+ Original Sumo Do, Sumo Don't, Disney+ Original The Mighty Ducks: Game Changers: Episode 205 "Icing on the Cake," Disney+ Original The Mysterious Benedict Society: Season 2; October 28th Alvin and the Chipmunks: The Squeakquel, Marvel's Hulk: Where Monsters Dwell; October 31st Disney+ Original Dancing with the Stars – Episode 8 (Live).
Paramount+: October 25th and 26th UEFA Champions League Group Stage Matchday 5; October 27th Star Trek: Prodigy, UEFA Europa Conference League Group Stage Matchday 5, UEFA Europa League Group Stage Matchday 5; October 29th NWSL Championship, SEC on CBS – Florida vs. Georgia; October 30th NFL ON CBS Week 8 (check local listings) and Professional Bull Riding (PBR) Season Recap Show.
Apple TV: October 28th Louis Armstrong's Black & Blues.
Theaters: October 28th The Lair, Prey For The Devil, Call Jane and Till.